Nikon D850 poster with my photo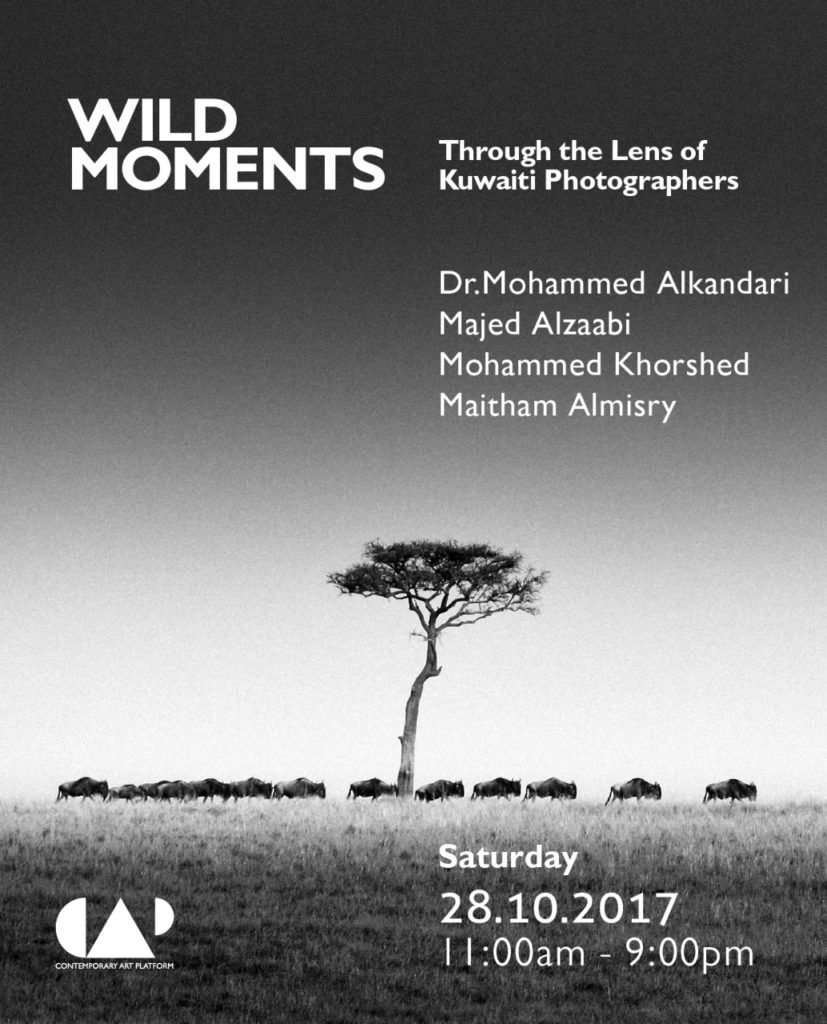 Contemporary Art Platform (CAP) is pleased to announce the opening of Wild
Moments: Through the Lens of Kuwaiti Photographers and is proud to present
Kuwaiti photographers Dr. Mohammed Alkandari, Majed Alzaabi, Mohammed
Khorshed and Maitham Almisry in their first exhibition using Fine Art Limited
Edition prints in Kuwait. The exhibition opening will take place on Saturday the 28th
of October 2017 at 11am and continues until the 28th of November 2017.
In the first of a photography exhibition series hosted by CAP, the work of Kuwaiti
photographers' is brought together to celebrate Mother Nature and the mesmerizing
creatures of her animal kingdom.
This exhibition's four photographers have collected an arsenal of awards and
international recognition; from world-renowned competitions and organizations such
as: National Geographic, the Al-Thani International Photography Contest, the
American Photography Federation, the Hamdan Bin Rashed Contest, the Maria Luisa
Contest in Spain and the Austria Photography Contest.
The photographs featured in Wild Moments have been selected thanks to their
stunning technical quality, inspiring subjects and artistic direction. Each of the
photographs elevates its animal subject either by abstracting its form or by
highlighting its personality.